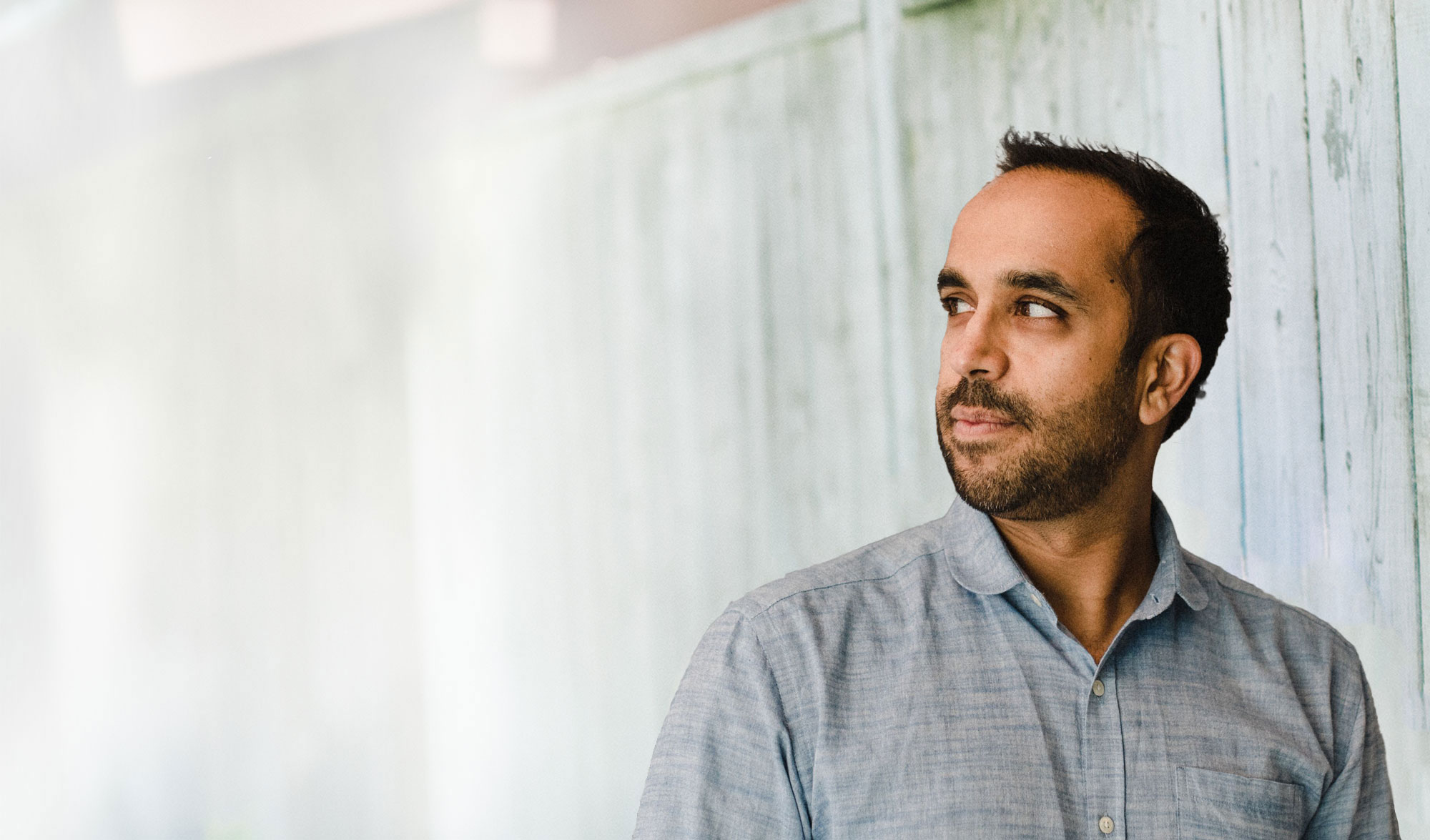 Meet Neil Pasricha
Leadership Keynote Speaker, Bestselling Author, Happiness Expert
Neil Pasricha helps people live happy lives.
He is a top-rated leadership keynote speaker, New York Times bestselling author, and positive psychology researcher focused on the relationship between happiness and leadership in business.
Neil is one of the most popular TED speakers with his first TED Talk "The 3 A's of Awesome" (2010) ranked as one of the ten most inspiring of all time and his second "How will you maximize your tiny, short life?" (2016) the world's first ever TED Listen, composed entirely of questions. As a leadership keynote speaker Neil has spoken to hundreds of thousands of people around the world including Fortune 100 companies, Ivy League schools, and Royal Families in the Middle East.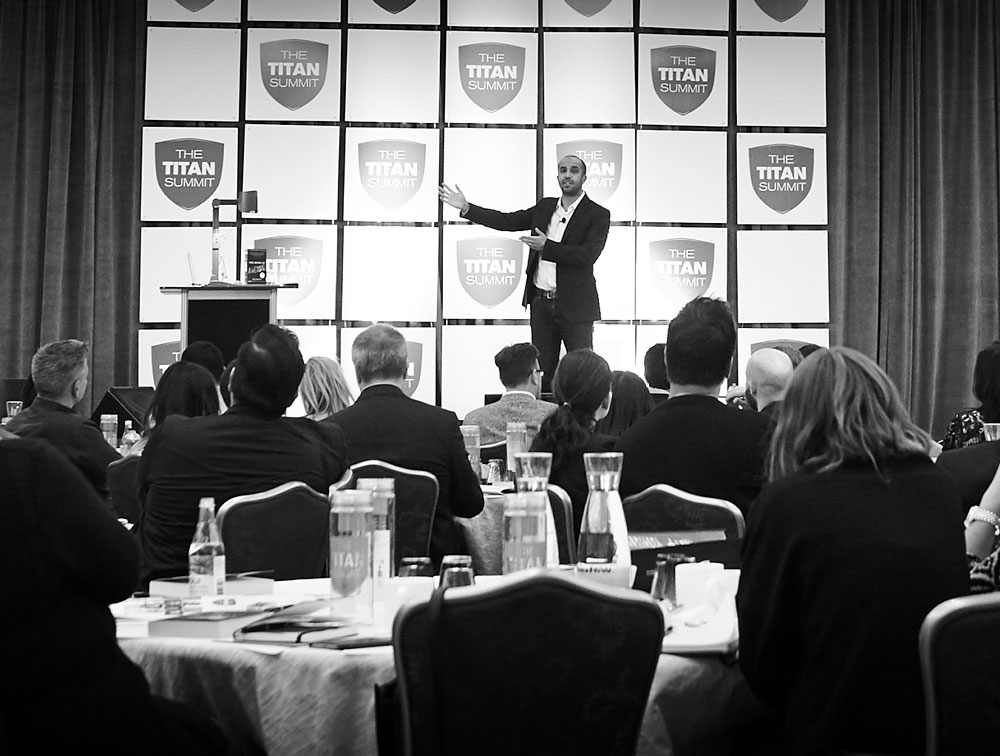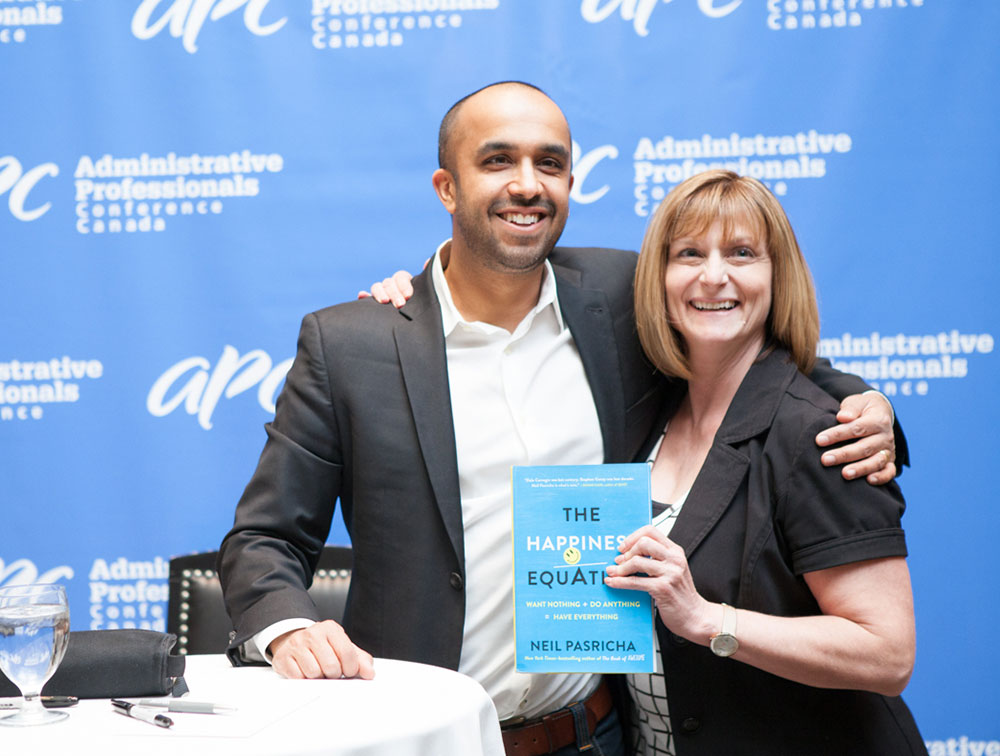 Neil has written five New York Times and #1 International Bestsellers including: The Book of Awesome, a catalog of simple pleasures based on his 50-million hit, award-winning blog, Awesome is Everywhere, an interactive introduction to meditation, and The Happiness Equation, a nine step guidebook to happiness based on new research. His books have been on bestseller lists for over 200 weeks and sold millions of copies.
Before leading The Institute for Global Happiness and keynote speaking, Neil spent a decade running Leadership Development and working directly for two CEOs at Walmart, the world's largest company. He was responsible for CEO onboarding, executive development, and talent management across all levels of the organization.  
His work has been featured in hundreds of outlets including CNN, BBC, The Today Show, The Early Show, The Oprah Winfrey Network, Harvard Business Review, Fast Company, Fortune, and Forbes.
Neil has degrees from Queen's University and Harvard Business School.
He lives in Canada with his wife and two sons.
Top 10 Reasons To Book Neil
10. Top 10 TED Speaker
Neil's first TED Talk "The 3 A's of Awesome" has been ranked one of the 10 Most Inspirational TED Talks of all time with over 3,000,000 views.
9. New York Times / #1 Bestselling Author
Neil is the New York Times and #1 International Bestselling author of five books including The Happiness Equation and The Book of Awesome. Neil's books have sold over 1,000,000 copies in over 20 languages including Japanese, Turkish, and Arabic.
8. Genuinely Authentic
Neil has a disarmingly accessible approach that's part positive psychology research, part storytelling, and part improv comedy. He connects with audiences during and after each event to create memorable moments.
7. Freshest Thinking
Neil is a feature writer for Harvard Business Review, Fast Company, and The Toronto Star. He develops new ideas through research and writing and then brings them to the stage.
6. VIP Q&A and Book Signings
At every keynote Neil offers a Q&A and book signing. He's been known to stay for hours to sign hundreds of books, pose for photos, and answer 1 on 1 questions.
5. Always Customized
Neil takes time to understand your industry, organization, and key objectives before making sure his content is on-point, relevant, and customized to your audience.
4. Unique perspective
As an executive inside the world's largest company, 50-million-hit award-winning blogger, three-time entrepreneur, and New York City comedy writer who worked with Simpsons and Saturday Night Live writers, Neil brings a uniquely compelling perspective.
3. Highly Interactive
The last thing busy people need is an hour of sitting perfectly still. Neil amplifies energy in the audience through interactive activities, experiments, and Q&A.
2. Walks The Walk
Neil is director of The Institute for Global Happiness and spent a decade as Director of Leadership Development inside Walmart where he worked directly for two CEOs. He also focused on Leadership at Harvard Business School and partnered with Harvard to launch one of their first global leadership programs.
1. All 3 E's
The goal of Neil's keynotes isn't motivation. It's application. He leverages Entertainment, Education, and Empowerment to ensure your audience has specific takeaways and access to support resources long after the keynote is over.