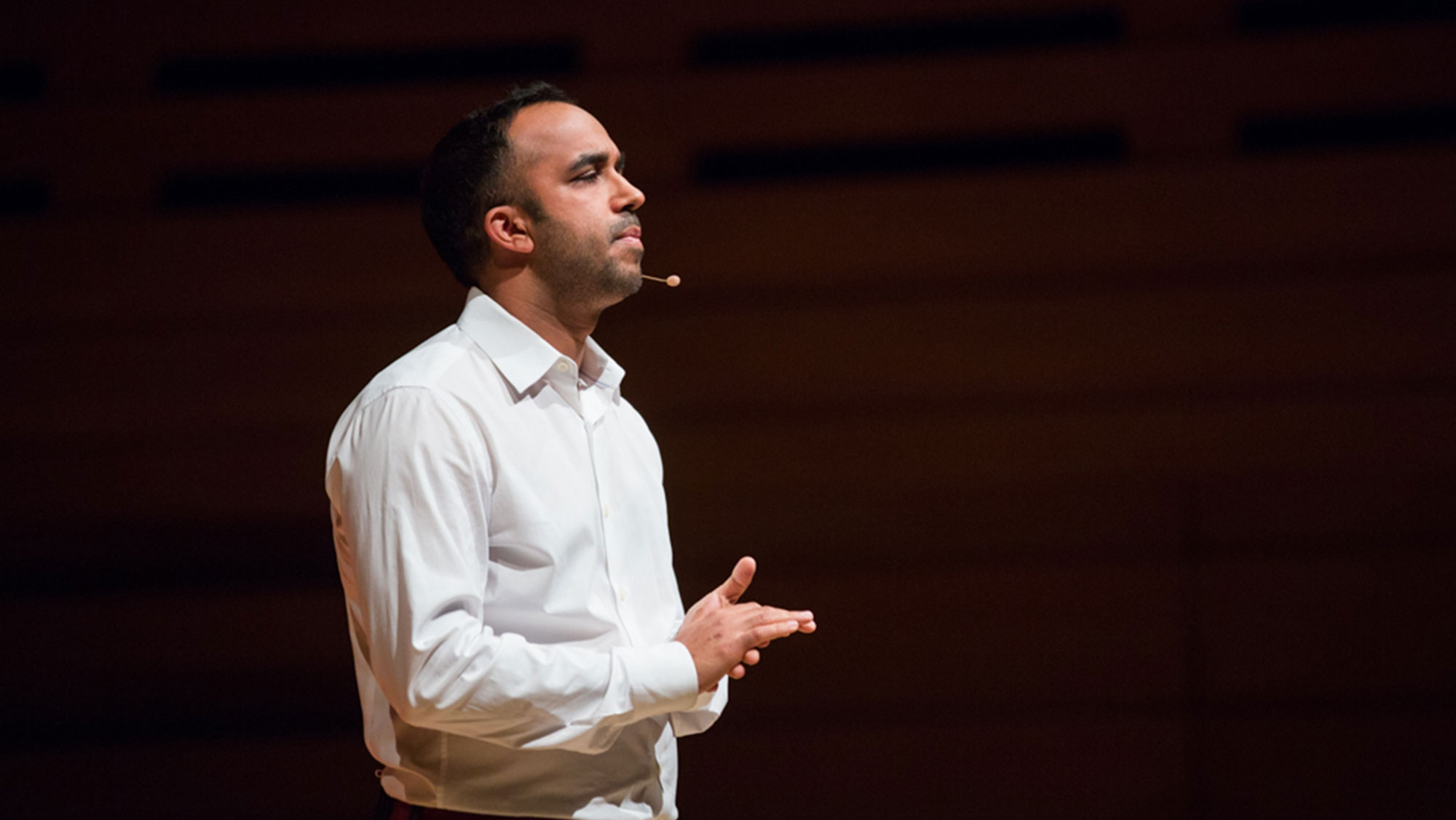 Motivation & Inspiration in Business
Neil Pasricha can help you maximize the potential of your organization through happiness. That's right, happiness. As a top rated leadership keynote speaker and bestselling author, Neil has helped millions of people understand how being happy can increase motivation and inspiration, both in business and life.
Fighting Fears Using Newton, Nike and Neuroscience
We all have fears. The job you want to work, the marathon you want to run, the book you want to write. What's stopping us from reaching our goals? We are. We believe capabilities lead to motivation which lead to action. But what if that's not how it works? In this vulnerable and fleet-footed talk crossing cultures and industries Neil shows how we let fears shape and direct our lives and then shares models to shift our brains into action. Using sources as diverse as Newton's Laws of Motion, Seinfeld's stand-up comedy, and Nike's marketing campaigns, he shows why we all believe motivation leads to action and how instead … action leads to motivation and inspiration.

"Neil Pasricha joined the Audi Executive Team across the United States and his happiness lessons were the highlight of the show. He is always on point, thought-provoking, and receives near perfect ratings. Listen to him!"
Interested in having Neil speak to your team?
Neil Pasricha is a motivation and inspiration keynote speaker and one of the world's most popular TED speakers that has spoken to organizations such as Audi, Google, and Harvard.