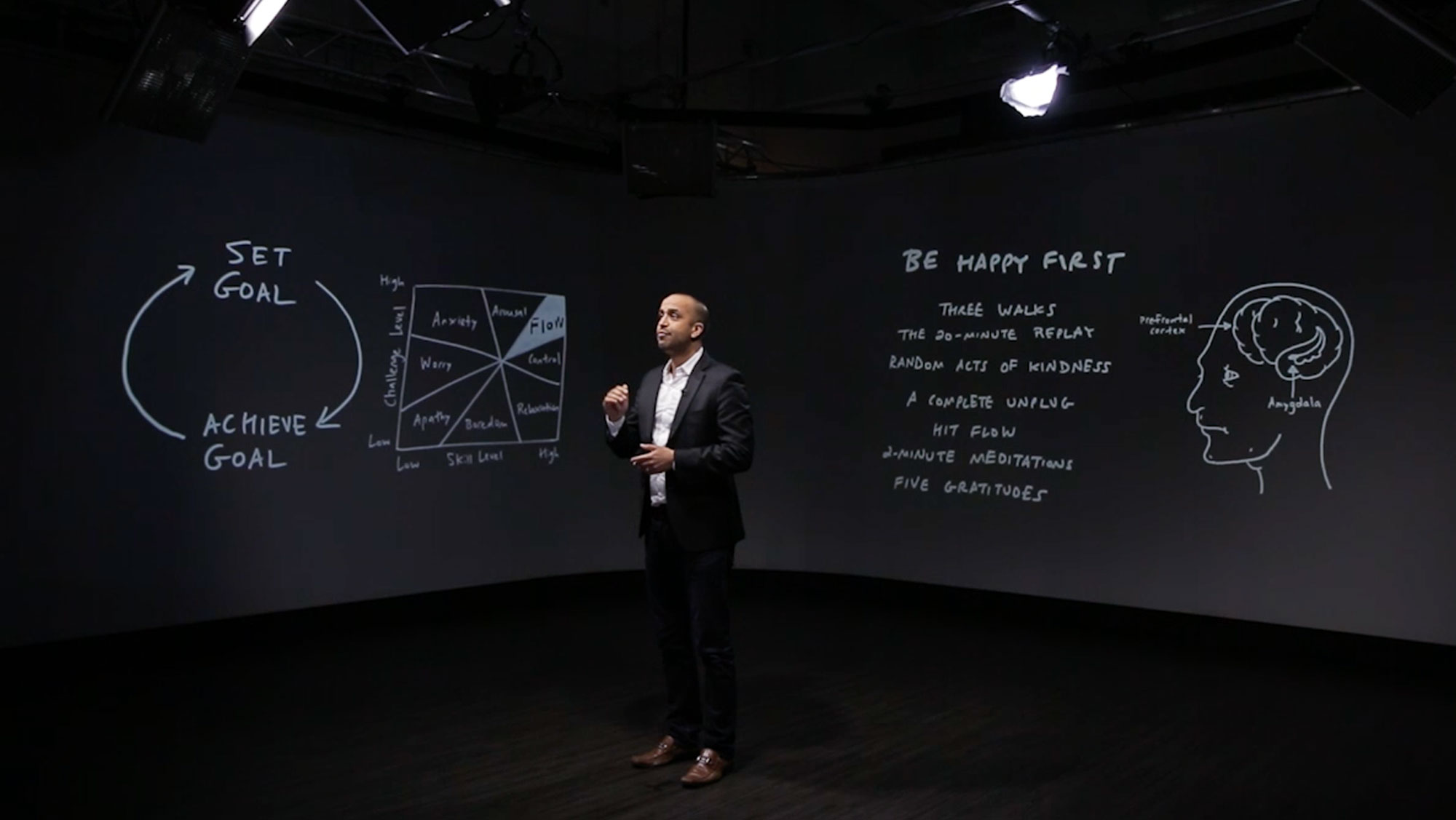 Leadership Keynote Speaker
In addition to being a New York Times bestselling author and positive psychology researcher, Neil Pasricha is a top rated leadership and happiness keynote speaker that delivered one of the most popular TED talks of all time. Neil focuses his keynotes on the relationship between happiness and leadership in business and has shared his message with hundreds of thousands of people around the world including Fortune 100 companies, Ivy League schools, and Royal Families in the Middle East.
Positive Mindset in an Age of Distraction
The average person receives 147 emails, checks their cell phone 150 times, and makes 295 decisions. A day! And all this decision-making energy we're spending is a particularly finite resource. When it's gone, it's gone, and we don't know it's gone. Our brains send signals that we need sleep or glucose to replenish our energy but that parking lot nap or cherry danish only gets us so far. Our busyness is getting in the way of our happiness.
Who has time for exercise, meditation, or journaling when we're surrounded by endless dings and pings? In this resource-rich keynote, Neil shares groundbreaking research on how we can re-energize our brains through simple tools. He shows how to prioritize decisions on a 2×2 of Time versus Importance and develop systems to automate, regulate, and effectuate our low time, low importance decisions to create space in our brains… and our lives.

"Neil Pasricha was the highlight of the day. From my perspective, the highlight of the year! What a genuine, authentic, inspiring person. He connected with the audience to make our themes come to life and inspired us all!"
Interested in having Neil speak to your team?
Neil Pasricha is a leadership keynote speaker and one of the world's most popular TED speakers that has spoken to organizations such as Audi, Google, and Harvard.