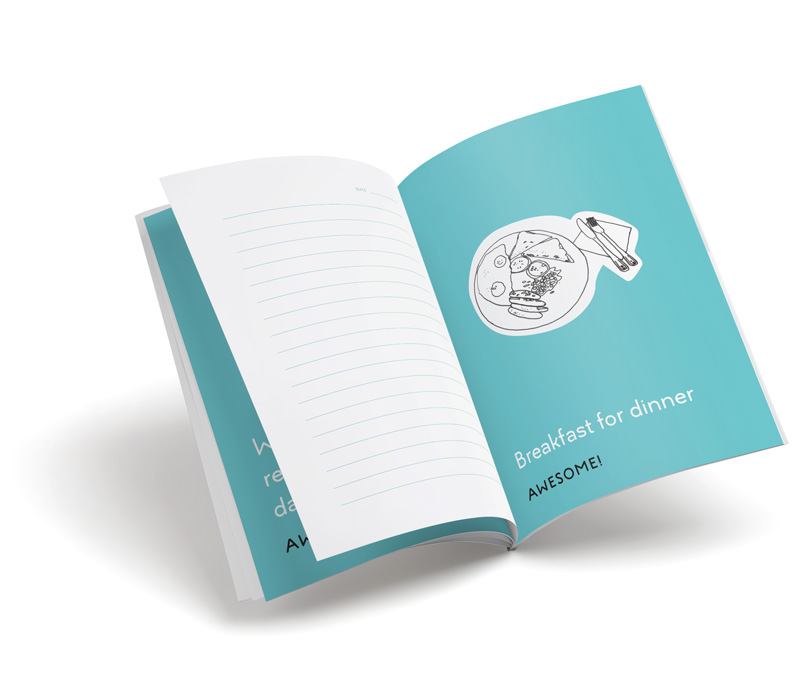 The Journal of Awesome
Positive psychology studies show journaling a few minutes a day dramatically improves long term happiness levels. Your brain re-lives the experiences while writing and reading. The Journal of Awesome is your tool to document all the positive aspects of your life.
Download the First 20 Pages
---
About the Author
Neil Pasricha is a self-described eaverage guy' with a typical 9-to-5 job in the suburbs. He started his blog as a small reminder – in a world of rising sea levels, global conflict, and a troubled economy – of the free, easy little joys that make life sweet. He certainly didn't anticipate that his site would gain a readership of millions of people, win two Webby Awards ('the Internet's highest honor' according to The New York Times), be named one of PC Magazine's Top 100 Sites, or become a place where people from around the world would come to celebrate the simple pleasures of daily life. He lives in Toronto, Canada.