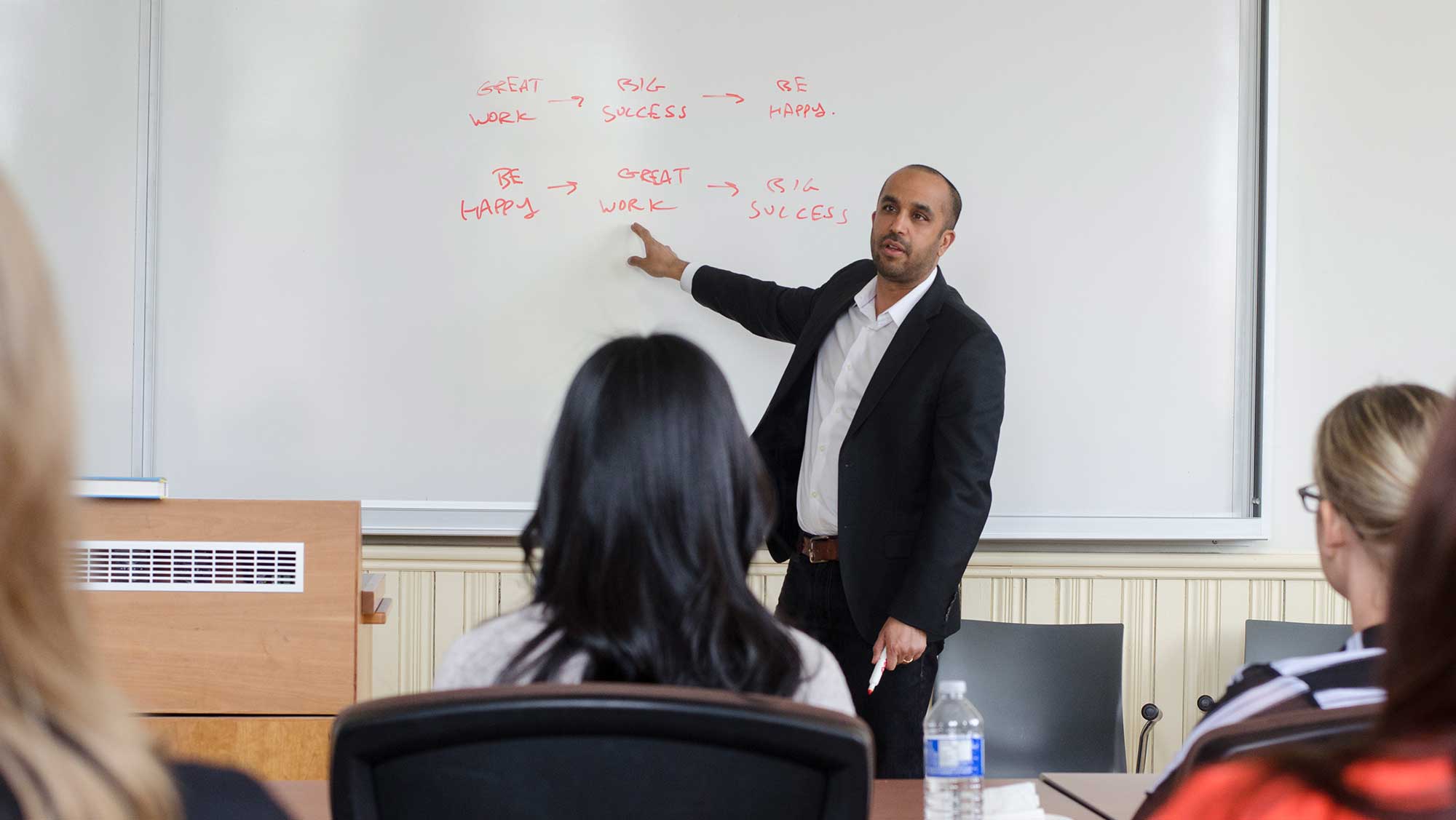 Engagement Keynote Speaker
Neil Pasricha is a top rated keynote speaker focused on the relationship between happiness and employee engagement. As a keynote speaker Neil helps his audiences increase productivity and start seeing massive results, both personally and professionally. In addition to speaking Neil is a bestselling author, positive psychology researcher, and is well known for giving one of the most popular TED talks of all time.
Happiness is a Choice
We think it goes like this: Great Work → Big Success → Be Happy. Study really hard, get straight A's, become a doctor. Or work really hard, score a promotion, and then be happy. We grow up with that model. We tell our kids that model. But that model is scientifically backwards. We need to instead choose happiness first, and then we'll do great work, and then big success follows. The model actually goes like this: Be Happy → Great Work → Big Success. Why? Happier people have 31% greater productivity, 37% higher sales, and three times the creativity of their peers. Not to mention they live an average of ten years longer. But how do we get there? Neil shares the research underpinning #1 International Bestseller The Happiness Equation to answer three big questions about happiness: How much can we control? What results can we expect? What tools can we use? In this funny, fast-paced, and interactive speech Neil opens with motivation but ends with application … as we all discover how to lead happier lives.


"The buzz after you left 3M was how and when we could get you back. You struck a chord. It is rare to find a speaker that can ignite such passion and unify the audience on a common theme that transcends generation and function. Please keep writing books. Your changed my life."
Interested in having Neil speak to your team?
Neil Pasricha is an employee engagement keynote speaker and one of the world's most popular TED speakers that has spoken to organizations such as Audi, Google, and Harvard.