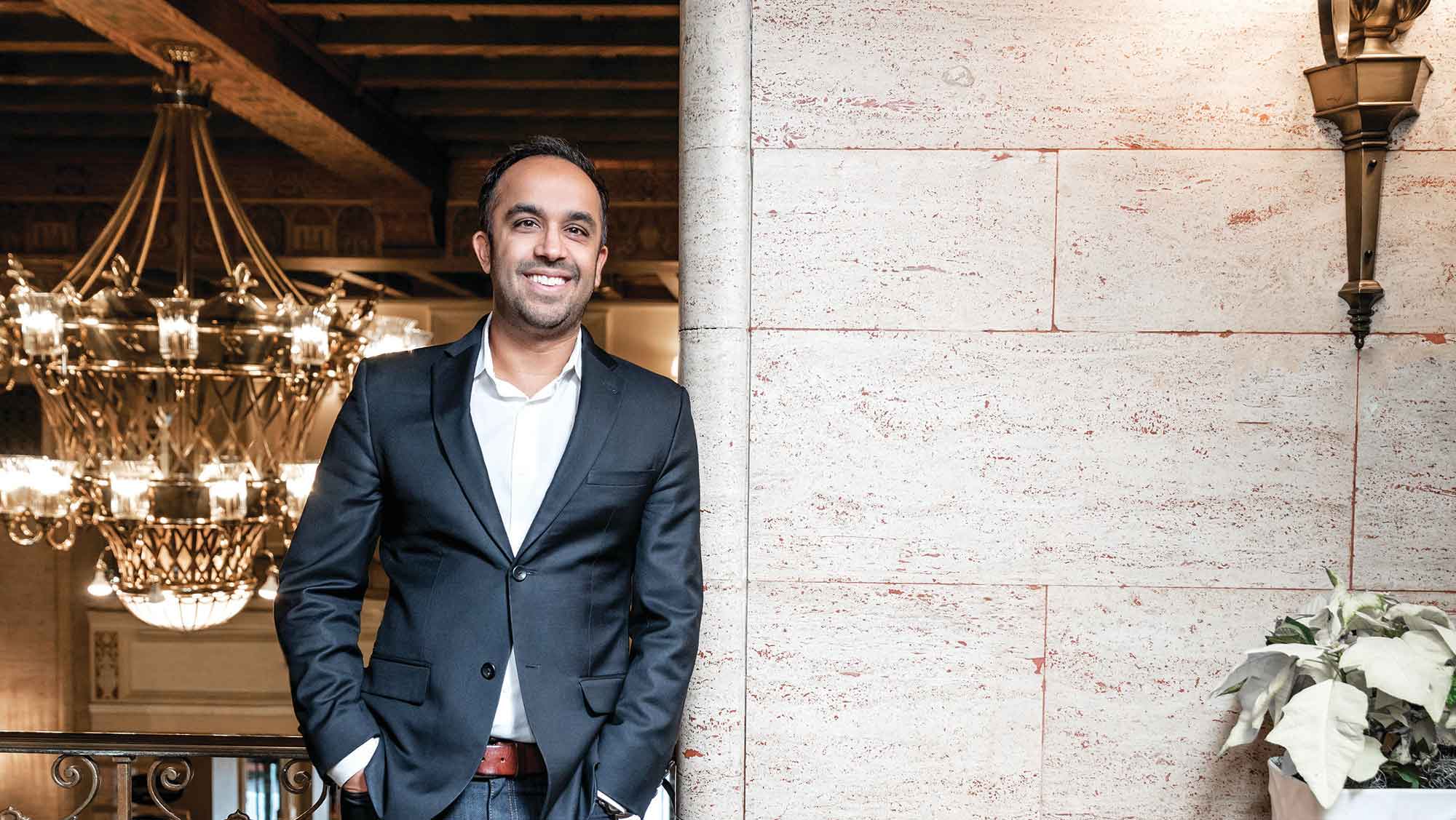 Change Management Keynotes
Neil Pasricha is a leadership keynote speaker that brings his models on happiness, leadership, and change management to tens of thousands of people each year. We all want to be happy, but many of us struggle to get there. Neil's keynotes cut through the clutter to finally define and demystify the term happiness so we can achieve the positive change we are looking for.
What Is Happiness?
When you type "How to be" into Google, the first drop-down is "happy"… followed by "rich", "pretty", and "real estate agent." Yes, we want happiness more than anything else. (Even more than looking good while selling condos, apparently.) And look around. We have created a multi-billion dollar monster of an industry searching for it. Despite over 100,000 books on happiness, endless daytime talk shows, and ubiquitous clickbait promising three tricks to turn your frown around, we simply haven't got there yet. According to the longest longitudinal study ever done on happiness… we haven't moved societal well-being in over fifty years. Despite massive spikes in wealth, safety, mobility, and technology… happiness has flatlined. From Ancient Rome to the Declaration of Independence to Gross Happiness Indexes around the world, happiness has been our epic quest. Aristotle called happiness "the meaning and purpose of life, the whole aim and end of human existence." In this fast-paced straight talk leveraging the latest positive psychology, neuroscience research, and Fortune 100 case studies, Neil cuts through the clutter to finally define, demystify, and re-empower that most nebulous term of all so we can finally take steps to achieving it.

"Neil is a rock star! He visited the Googleplex and you could hear a pin drop while he was speaking. Everyone loved his models for living happier lives. Many commented he was the best speaker we've had in some time!"
Interested in having Neil speak to your team?
Neil Pasricha is a change management keynote speaker and one of the world's most popular TED speakers that has spoken to organizations such as Audi, Google, and Harvard.